back to top
How can I update my watch?
When a new version of the watch firmware is available, the AlpinerX app will notify you in the "my watch" space, in the "watch update" tab.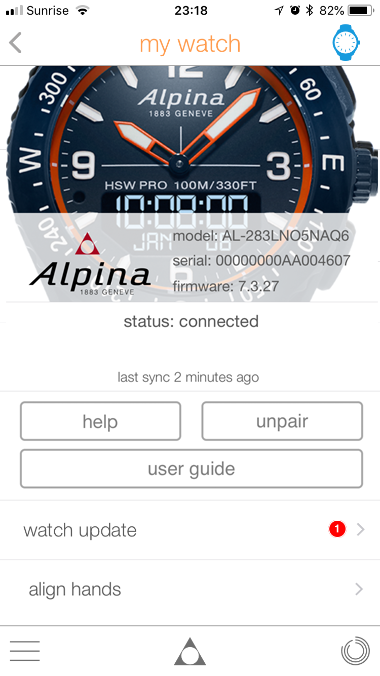 Go to the "my watch" screen, press on "watch update" and launch the update.
Please make sure that:
You keep the watch close to the phone
Your phone has enough battery
The OTA update can take up to approximately 10 minutes.